Article
The Books and Authors That Most Influenced The 5 Masculine Instincts
The 5 Masculine Instincts is full of the books that have impacted me over the last decade of reading. I've gathered up a list of some of the books and authors that have most shaped my work.
Books are always written and informed by other books, Books are a part of wider and older conversations. That is certainly the case with The 5 Masculine Instincts. While the book is about masculine instincts it's really a book about cultivating Christian character, so it has been deeply influenced by so many of the great Christian writers on the topic.
For a comprehensive list of books, you can check out my Goodreads account, where I've put together a curtailed list of books quoted.
---
The work of C. S. Lewis
Based on the number of quotes, Lewis has been the greatest influence on my own work. I draw a large portion of The 5 Masculine Instincts' opening arguments from The Abolition of Man. I think Lewis was well ahead of his time, and rereading The Abolition of Man feels constantly more relevant. I'm also indebted to Mere Christianity for offering some compelling analogies that helped me better understand the work before us as men.
"We make men without chests and expect from them virtue and enterprise… We laugh at honor and are shocked to find traitors in our midst." — C. S. Lewis
The work of Eugene Peterson
Perhaps no author has influenced me more as a pastor and writer than Eugene Peterson. Ask me to write anything and there is likely to be at least an allusion to Peterson's writings (my congregation can attest to my frequent quoting). Peterson manages to offer words that are both deep and simple. He continually helps me bring theology into the moments of real life. You will find quotes from A Long Obedience in the Same direction, Eat this book, and The Jesus Way. Peterson's commentary on 1 & 2 Kings was also helpful in writing on David.
"One way to define spiritual life is getting so tired and fed up with yourself you go on to something better, which is following Jesus." — Eugene H. Peterson.
Reading About Character
Early in writing The 5 Masculine Instincts, I recognized that I was really writing about our need for new conversations on the cultivation of character. By my estimation, that is the real question facing men today. We know what is wrong with the world and have plenty of ideas about how to fix it, but when it comes to ourselves we struggle to recognize our own motives and struggle to find a way forward.
I'm struck by how much more often earlier Christian writers spoke of character and the skills necessary to cultivate it. That language of character and virtue seems absent in most churches today. Perhaps it even seems old and out of date. But character, and the path for acquiring it, is what men are lacking.
Below is a list of books that helped me think through the importance of Christian character and its necessity in Christian life. Some of these books are now classics though more academic in nature: Back to Virtue and After Virtue, while others are more accessible: All Things Hold Together in Christ and After You Beleive.
"The future goal is the thing which produces character in the present." ― N.T. Wright
The Life and Work of Deitrich Bonhoeffer
In chapter five of The 5 Masculine Instincts, I write about the vision and death of Deitrich Bonhoeffer. I do so, to set up a quote from his book Life Together. While Bonhoeffer is central to that chapter, you'll find his words sneaking into other chapters as well. I can't help myself. Bonhoeffer, and particularly his books Life Together and The Cost of Discipleship, have been extremely important in my life and thinking. If you are looking to learn more about Bonhoeffer, I highly recommend Eric Metaxas's biography, Bonhoeffer: Pastor, Martyr, Prophet, Spy.
"The person who loves their dream of community will destroy community, but the person who loves those around them will create community." ― Dietrich Bonhoeffer
Novels and Fiction
I'm continually struck by the narrative quality of scripture. The stories are profoundly applicational but they are also just well written. In The 5 Masculine Instincts, I write about how the Biblical stories help us experience and expose our own lives. We learn lessons by watching the men and women of the Bible learn them. That is true of all great stories. I find myself often turning to novels and fiction for both illustrations and lessons. Below is a list of the novels and short stories that show up in the book.
"The malaise has settled like a fallout and what people really fear is not that the bomb will fall but that the bomb will not fall." — Walker Percy, The Moviegoer
What You Read
What you read has a major impact on how you think and on the work you do. I hope you take the time to read The 5 Masculine Instincts, and that perhaps it has an impact on your life in the same way so many of these books have on mine.
"You are what you read."― Oscar Wilde (attributed)
Get Updates on New Articles
I know, no one wants more emails. I promise, no spam and you can cancel at any time. I'm excited to share more about The 5 Masculine Instincts with you. If you ever have questions, please feel free to send me a message.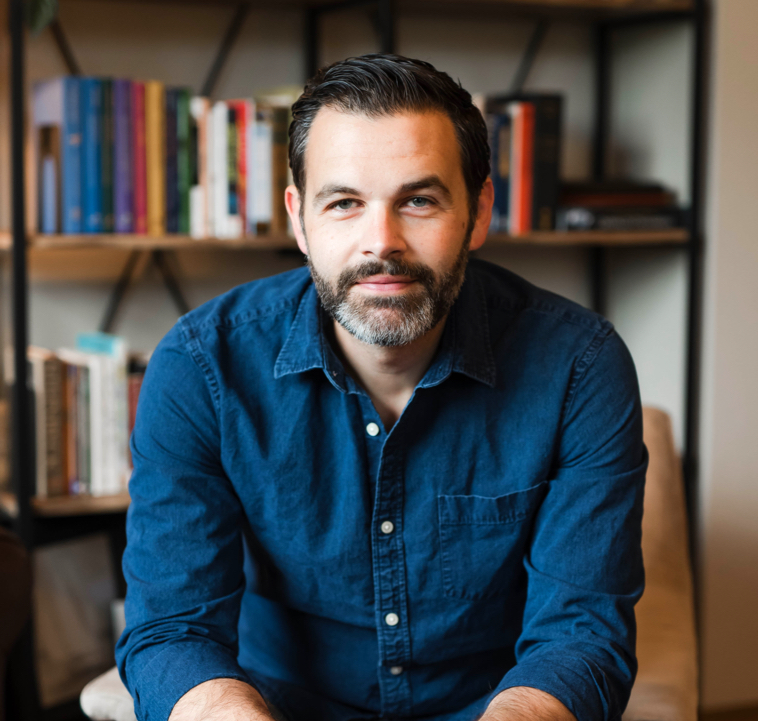 Chase Replogle
Chase is the pastor of Bent Oak Church in Springfield, MO and hosts the Pastor Writer Podcast. A native of the Ozark woods, he enjoys being outdoors with his wife and two kids: sailing, playing the mandolin (badly), and quail hunting with his bird dog Millie.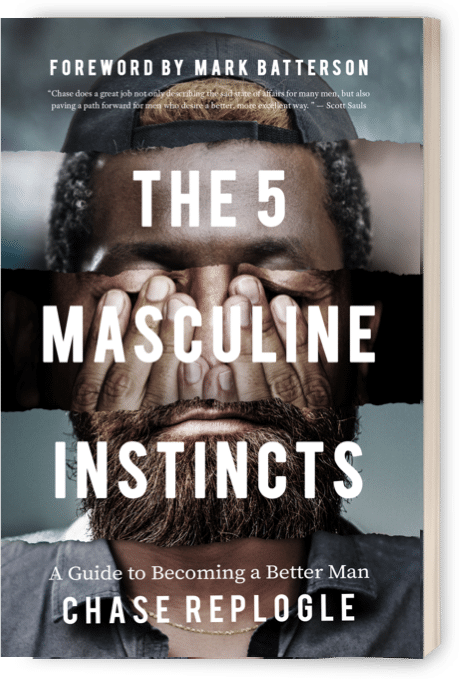 Don't trust your instincts—there's a better way to become a better man.
The Book