About

Pastor and Writer
Chase Replogle
Chase Replogle is the pastor of Bent Oak Church in Springfield, Missouri. He holds a degree in Biblical Studies and an M.A. in New Testament from The Assemblies of God Theological Seminary. He is currently a D.Min. student in The Sacred Art of Writing at Western Theological Seminary.
Chase is the author of The 5 Masculine Instincts. His work draws from history, psychology, literature, and a rich narrative approach to Scripture to help readers think more deeply about faith and life.
His work has been featured on Good Morning American, Christianity Today, The Gospel Coalition, Ekstasis, Bible Engagement Project, and Influence Magazine. In addition, he hosts the Pastor Writer Podcast (pastorwriter.com), where he interviews Christian authors on writing and publishing. A native of the Ozark woods, he enjoys being outdoors with his wife and two kids, sailing, playing the guitar (badly), and quail hunting with his bird dog Millie.
Press Kit
For media inquiries regarding The 5 Masculine Instincts, please send requests to media@pastorwriter.com.
Mailing Address

Chase Replogle 5517 N Farmer Branch Rd #101 Ozark, MO 65721

Email

For media inquiries regarding The 5 Masculine Instincts, please send requests to media@pastorwriter.com.

Is it true, you're allergic to meat?

How has the current debate about masculinity hurt men?

How can the church do more to reach men?

Where did the 5 instincts come from?

Are the instincts related to life stages?

How are the instincts related to the men of the Bible?

Are these instincts good or bad?

How does paying attention to our instincts help men improve?

Who's this book for?

What is the Masculine Instincts Assessment?

The 5 Masculine Instincts: A Guide to Becoming A Better Man

Download the Book Cover

---

Don't trust your instincts—there is a better path to becoming a better man.

It's no secret: today's men face a dilemma. Our culture tells them that their instincts are either toxic or salvific. Men are left with only two options: deconstruct and forfeit masculine identity or embrace it with wild abandon. They're left to decide between ignoring their instincts or indulging them. Neither approach helps them actually understand their own masculine experiences nor how those experiences can lead them to become better men of God.

The Bible doesn't shy away from the reality of masculine instincts nor all of the ways those instincts can lead to destruction. Examining the lives of five men of the Bible, The 5 Masculine Instincts shows that these men aren't masculine role models or heroes but are men who wrestled with their own desires and, by faith, matured them into something better.

Through this book you'll discover your own instincts are neither curse nor virtue. They are the experiences by which you develop a new and better instinct—an instinct of faith. Through exploring sarcasm, adventure, ambition, reputation, and apathy, The 5 Masculine Instincts shows you how to better understand yourself and how your own instincts can be matured into something better.

This is the path by which we become better men.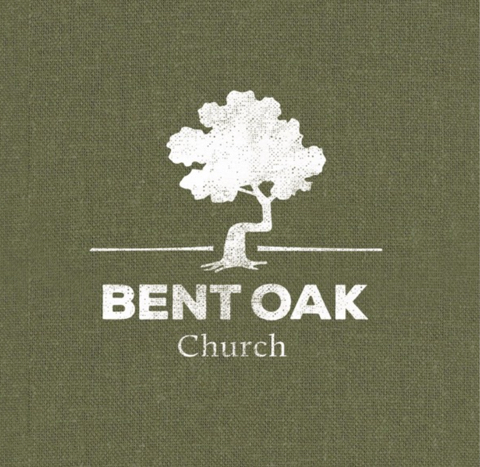 Listen Online
Springfield, MO
Bent Oak Church
These are the makings of a people, a commitment to a community and a place.
Learn More